HELLO. LEts start the critique session shall we??? What do we have here??

This is my sketch for my new painting concept!!!! Improvements, comments, suggetsions, don't know what the hell's going on?? Tell me please. Also can anyone guess what the theme for my concept is without looking at the answer?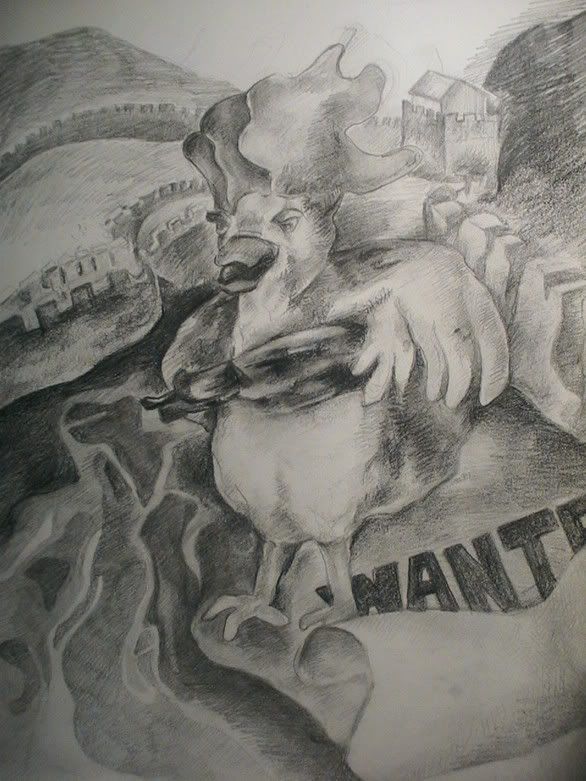 Explanation: It is a mafia chicken holding a machine gun in front of the great wall of china. My new painting's aout the paranoia surrounding the H5M1 avian bird flu in asia right now. Do you think that's over the top?? Bordering on silly even?